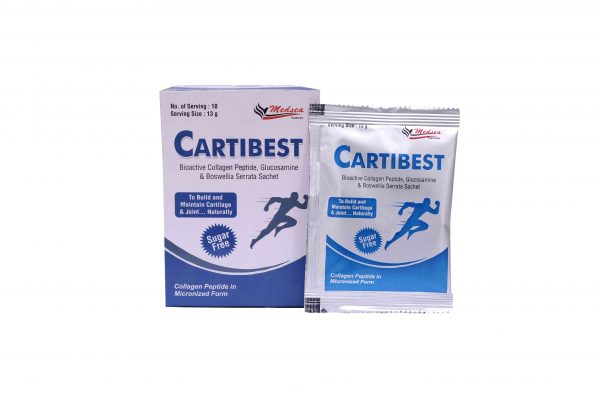 CARTIBEST
Composition
Bioactive Collagen Peptide, Glucosamine Sulphate & Boswellia Serrata.
Packing:
Available in sachet (Powder) of 13 gram
Product Description
Description
Cartibest is the most promising therapy for arthritis patients that rejuvenate joint health and improve flexibility with mobility. Cartibest helps to arrest osteoarthritis progression by preventing degeneration of joint cartilage.
Indication:
Osteoarthritis, Spondylitis, Arthritis, Bone Health, Tear & Wear of Cartilage
Direction for Use
Please consult your doctor.