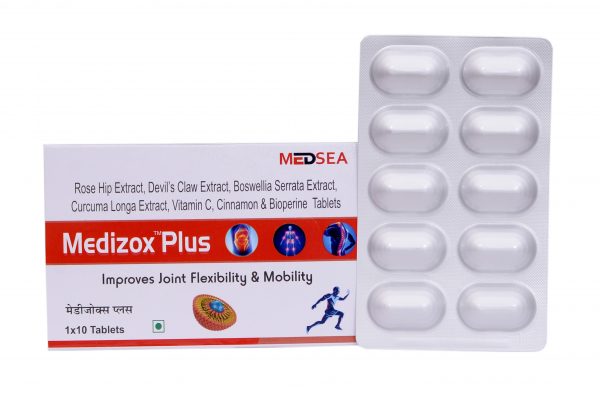 Medizox Plus
Composition
Rosehip Extract, Devil's Claw Extract, Boswellia Serrata, Cinnamon, Vit.C & Selenium
Packing:
Available in strip of 10 Tablet
Product Description
Description
Medizox Plusis the most effective & safe therapy for arthritis patients that synergistically reduces joint pain and improves quality of life.
Indication:
Osteoarthritis, Spondylitis, Arthritis, Tear & Wear of Cartilage,Anterior knee pain,Rheumatoid Arthritis,Ankylosing spondylitis, Tendinitis.
Direction for Use
Please consult your doctor.