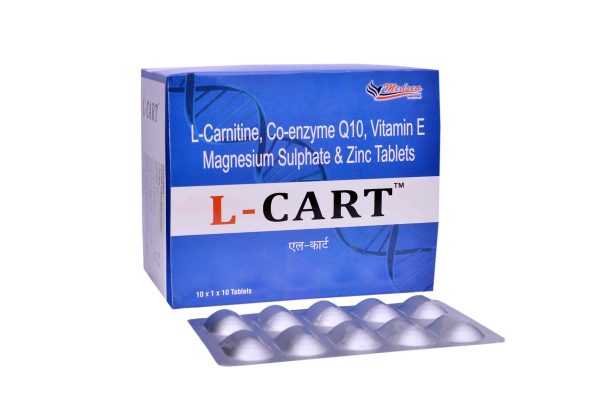 L-Cart
Composition
L-Carnitine Reduced Coenzyme Q10, Vitamin E, Magnesium Bisglycinate& Zinc.
Packing:
Available in strip of 10 Tablet
Product Description
Description
L-Cart is the synergy of powerful antioxidants & vitamins that reduces the risk of muscular dystrophy, muscular cramps, chronic fatigue, muscle spasms, cardiac disorders, myocardial infarction, atherosclerosis & other chronic diseases.
Indication:
Muscular Dystrophy, Muscle Cramps& Spasm, Migraine & Chronic Headache, Chronic Fatigue Syndrome, Osteopenia, Obesity & Convalescence
Direction for Use
Please consult your doctor.